Our Vision…
to transform the thinking of Christian Education
We pursue our vision from a Biblical base by aiming:
To be authentically Christian
Provide excellent products, services and research products
Practice Christian Community
The Excellence Centre is a not for profit ministry of Pacific Hills Christian Education based at our Dural Campus in Sydney Australia.
Our Aim
To equip educators/leaders who see Christian Education as a calling to be the very best they can be and to glorify God with their God given gifts.
"What our young children and older students need more than anything are educators and leaders who love Jesus and want Jesus to be known and honoured in their schools and colleges"  Dr Tina Lamont, Director, TEC.
Educators interested in building young peoples' character and preparing them for acts of service is the essence of the excellent Christian Education.
Why Choose Us?
As Christian Educators and Christian Educational Communities we need to keep our communities authentically Christian. We need to equip staff, parents and students with the principles of Christian Education and how to impart those principles.
The landscape of education is becoming more legalistic, data-driven and outcomes based. Schools are required to deliver more in a school year than the previous year. Leaders are required to bring about change through school improvement plans. Innovation and supportive structures are sometimes limited or non-existent.
This is where we see TEC as an emerging support to Christian communities. At the Excellence Centre we want to help Christian Educators recognise that we can deliver a Biblically based Christian education that has enduring value and importance to the whole of life education.
Together we can deliver a holistic Christian Education to the next generation!
"As a Principal, going through Registration and Accreditation for the first time, weighed heavily. I engaged The Excellence Centre to help me write the policies that were required for inspection. TEC's Senior Consultant was up to date and aware of all legislative changes and their help and level of involvement was invaluable. The consultancy was thorough and professional and I accredit the success of our Registration and Accreditation to The Excellence Centre." Sharon Sopher, Principal of Belmont Christian College in partnership with TEC.
Our commitment to you is that our services will be
Authentically Christian
Relational and mutually beneficial-we endeavour to partner with you
Committed to Spiritual Formation
Biblically Based
Focused on holistic education
Sees Character Formation as the Foundation
Will be mission focused
Called to serve in Christian Education

"To them God has chosen to make known among the Gentiles the glorious riches of this mystery,
which is Christ in you, the hope of glory." Colossians 1:27 NIV
Director
Dr Tina Lamont 
EdD, MEdLship, BSpEd, BCouns, GDRemEd, GDSpEd,DipTeach.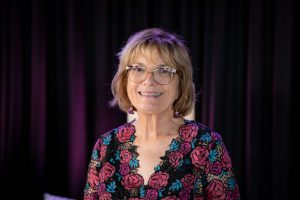 Dr Tina Lamont is the Director of TEC.  Her experience includes School Principal, Professional Development Director, Special Education Director, Secondary School Counsellor. She serves on two school boards and serves on the Board of Transform the Nations. "I am passionate about learning."
TEC Christian Education Consultant
Wendy Moran
DipTh, DipBA, CertIVCouns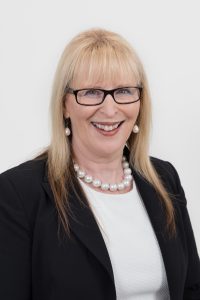 Wendy Moran is TEC Christian Education Consultant, responsible for integrating Christian Education into PD, delivering staff development programs, TEC communications, small event management and networking events, partnerships, promotion and marketing of TEC events, and collaborating with TEC team. Wendy has spent the majority of her career in corporate business as an Executive Assistant supporting senior executives in marketing organisations. God has given Wendy a vision for Christian Education. She joined Pacific Hills Christian School in November, 2017 as Enrolment Officer and commenced with TEC in February 2019.
TEC Christian Education Executive
Helen Blanch
MEd, DipTeach (Secondary)
Helen Blanch is a Senior Consultant with TEC.  She is an educator at heart and her teaching experience has been in public education and in Christian Education since 1987. Helen has been a School Principal and leader in various capacities and is currently the New Hope International Education and Leadership Director. She serves on the Advisory Committee of Morling Education and is a member of a school Board. She has previously had eight years of experience in the registration and accreditation of NSW Christian schools.

Read more of Helen's bio here
Research Consultant
Dr Anne Knowles
BEd(Hons), MEd(Hons), PhD, COGE (Cert. Gifted Ed.)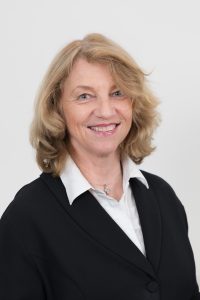 Dr Anne Knowles is a Research Assistant.  Anne has been involved in Christian Education for many years.  Beginning at PHCS in 1986, as staff, teaching Science, Biology, PDHPE and Mathematics, as well as, from 1996 as a parent. Anne has a Masters of Education (Hons) and a PhD in Behaviour Genetics/Education, studying Self-concept in Twins. Anne has a special interest in Gifted Education.  "I have always been very interested in Research and in 2017 I have been given the wonderful opportunity to work as a Research Assistant with TEC."
Research Consultant
Dr Thomas Smith
BA, Dip in Th., Med., PhD.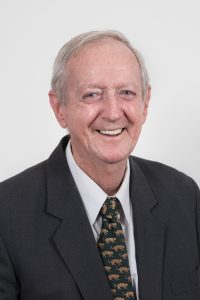 Dr Thomas Smith is a Research Assistant. He is an Affiliate Research Fellow of the Lumen Research Institute, Excelsia College and Indiana Wesleyan University." Currently, he is a contract lecturer in Psychology for Teachers at Excelsia College.
Professional Development Coordinator
Lyndall Murrey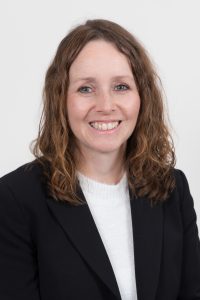 Lyndall Murrey is the TEC Admininstration Assistant responsible for the administration of all databases, compliance and associated administration around Professional Development.
Coordinator
Kathryn Lattouf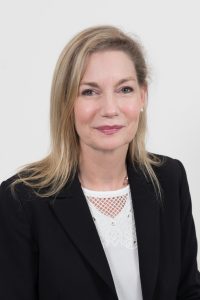 Kathryn Lattouf is the Word Processing Assistant for the TEC, supporting the aims, vision, and goals of the TEC by assisting with all word processing and administrative functions of the TEC. Kathryn believes in the vision of TEC in transforming thinking and practice, and pursuing excellence in Christian education.
Consultant
Stephen Fyson
BA (Hons) MHPEd DipCS (postgrad) PhD MACE MCAPS
Stephen is a psychologist by trade and teacher at heart. He has worked in settings as diverse as prisons, addiction centres, with gangs on the streets of Sydney, and in schools. He has coordinated community health centres, undertaken Regional Health Planning, and been a teacher, counselling psychologist and a principal in Christian schools. He helped establish Community Psychology in Australia, as well as the Christianity and Psychology Interest Group in the Australian Psychological Society. He has worked with the Pacific Christian Schools Group on and off for over 30 years.
Stephen is passionate about understanding the truth and grace of Jesus Christ as revealed in Scripture and applying that grace and truth pastorally to everyday life in schools. He currently teaches in the Christian tertiary sector as well as being a Christian Education consultant with TEC.