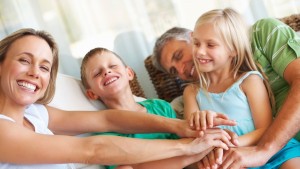 In the last 100 years we have seen technology progress at a record speed and societies have been through whirlwind transformations.
We are in danger of losing the art of living in community. Parents are confronted with self-centred individualism wanting to infiltrate our family life and churches.
Our children can become a marketing strategy for a society obsessed with materialism and commercialism. Never before have we needed to protect, educate and mentor children through a landscape of pornography, anxiety and apathy.
The core values that we at TEC want parents to embrace:
Relationships – Jesus, God, parent to child, child to teacher
Stewardship – of self; community; world; environment
Contentment – attitude of gratitude; count your blessings
Mentoring – parents having mentors, parents being mentors
Emotional Intelligence – need to learn to be resilient, socially aware
Community – a village brings up a family
Mission and Service – loving by serving
Testimonial:
I would highly recommend the course to all parents of the school. As a new family to the school, we learnt so much about how Pacific Hills approaches Christian Education.  Given our strong faith, this was very important for us to learn about and understand on a deeper level.
Lisa, An Introduction to Christian Education participant.
Workshops
The Amazing Adolescent – Dr S Fyson
This workshop enables parents to reflect more intentionally on the impact of puberty on their developing child. With the onset of puberty, the brain begins to prune neurotransmitters and children can have difficulties with executive functions especially organisational skills. When your child says "I can't remember" they probably can't. Come and discuss how parents can assist their children in meeting the challenges of adolescence and how a Christian community can address these issues from a Christian world view.
Is my child ready for School – B. Waite
The choice of what school to send your child to is overwhelming in itself but determining if your child is ready for school is closely linked to what the school expects of your child. This workshop explores the concepts of emotional readiness, physical readiness, and intellectually ready.
Cyber Safety Awareness and Action – Ben Krahe
In schools, computers are used mainly to access information, communicate with other people and explore alternate worlds. Increasingly we are seeing challenges and misuse of computers and as parents we need to teach our children to be cyber safe. As parents we need to be aware and this workshop will address these issues.
Tweens Thinking: Understanding the world of the Pre-teen – C. Smart
Do you have a tween? Tweens are children who act and think like teenagers. They can be as young as 6 or as old as 12 and age has little bearing on maturity. This workshop addresses the challenges of this age group and suggests strategies that may be of assistance.
Critical Conversations to have with your Child: Sex, drugs, rock and Roll – C. Smart
Being a parent and having these challenging conversations is never easy, but necessary. The relationship you have with your child will determine how easy this can be and the age this begins is not when they are teenagers. Learn more about this in an informed dialogue with the presenter.
Diagnosing and Dealing with Depression – L. Graham
Sometimes the symptoms of Depression are similar to a moody teenager, especially if your child is a teenager. In this workshop, biological and psychological depression will be discussed as well as some treatment guidelines.
Family Support Systems for Students with Autism – J. Robinson
The family is the main support for students with Autism. Sometimes the family needs support, as supporting students with Autism is challenging and emotionally draining. Strategies and support networks will be discussed as well as parental involvement.
Supporting the Development of Self-Concept – C. Smart
How we view ourselves is a combination of many factors. Self-concept refers to 'what a person thinks he or she ought to be or could be.' This course will explore the differences between self-concept and self-esteem with a biblical worldview.
21st Century Teaching Tools – D. McClintock
Today teachers use all forms of media and mediums to present knowledge and parents are sometimes hard-pressed to come up to speed. The presenter will walk through the tools and take questions from the floor.