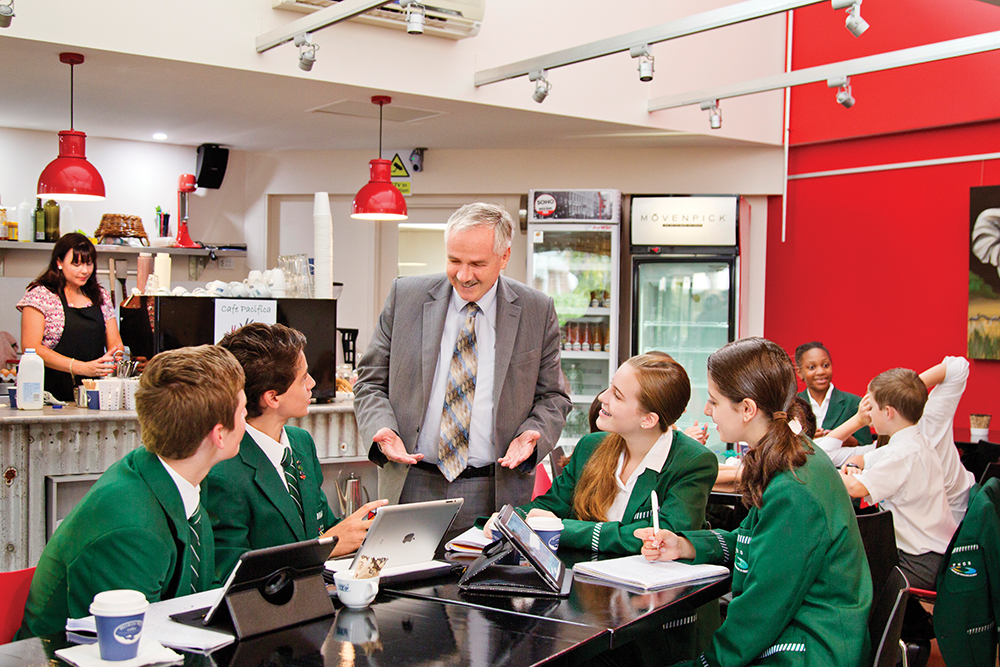 Principals hold the key. They can make or break a school. They are the culture keepers and Kingdom builders. Courage and perseverance, deeply held beliefs and an informed and creative approach to staff development are all desirable qualities, but often not enough.
Educational leaders in Christian communities must also possess a deep faith in Jesus and a love for His people. A love that "encourages, inspires, nurtures and is global. A love that sees service and mission as the heart- beat of the school.
Being a Principal is a privilege as we know that in God's service, He expects submission and dependence on Him. Trust and obey and delight in His ways!
"Trust in the Lord with all your heart
and lean not on your own understanding;
in all your ways submit to him,
and he will make your paths straight."
Proverbs 3:5-6, NIV
Core Values for Principals:
Relational – people, God, Jesus, community leaders, outreach
Stewardship – school finances, Government grants, school property
Contentment – attitude of gratitude
Mentoring – young leaders, Older mentors
Emotionally Intelligent – socially aware, resilient
Community Builders – fellowship – Common Faith – Basic assumptions and belief
Mission and Service – Micah 6:8 – Justice, Mercy, Love – Go and speak and reach out
Workshops/Conference Speakers
Theology and Philosophy of Christian Education – Dr E J Boyce
The theology and Philosophy of Christian Education explores the belief system of the individual as a response to how Christian Education is perceived and delivered. The aim of theological education should lead persons to the biblical concept of saturation which can only be obtained by Grace. The Christian Education is a Christ centred or God centred education carried out in homes, churches and schools. The issues surrounding how we can live this out in Christian Community will be the focus of the workshop.
Developing Christian Community (Leading for Development)– Dr S J Fyson
While managing for safety and care – this course gives an overview of the commonalities and difference between leading and managing. It then moves onto identifying some common areas that contribute to development or decline in schools, as communities, based on Biblical principles of community building. The course then goes through the 'seasons' of the school year and identifies common development and management issues that leaders need to intentionally address if they wish to see their communities stay healthy. (St. s3.1.4, 5.2.4, 6.2.4, 6.3.4, 7.1.4: Teacher identified)
Christian Concepts of Leadership – Dr I O'Hare
Being a leader of a school requires a leader of character, skills and availability. Being a Christian leader of a Christian school involves calling, competence, confidence and character. While education and training may develop competence; and counselling and education may develop confidence and character traits can be developed; one should be aware that calling (doing what God wants you to) is of major importance to the school community and should never be underestimated. Collegial discussions in the areas of calling, competence, confidence and character are the focal point of this workshop.
Theology of Christian Education – Ray Evans
Christian Education is distinct from other kinds of education in that its aim is the transformation of the whole person into the likeness of Christ. To be truly Christian, there has to be a sound theological basis and trust in the totality of the pedagogical encounter. Are you ready for a robust debate with likeminded Principals?
Vision and Leadership of Christian Communities – Graeme Irwin
Visionary leadership transforms organisations. In Christian communities, visionary leadership transforms not merely the organisation but has the capacity to influence and impact the world globally for the sake of the Gospel. Come and learn and share your experiences.
John Maxwell Leadership and Personal Development – Grahame Murphy
John Maxwell has 21 irrefutable laws of leadership and each one is an exercise in personal development. If you are interested in debating the irrefutable laws from a biblical perspective, then this is a workshop not to be missed. Australians may find some misalignment in the whole "American Leadership Culture", however, his stories around war heroes and sporting legends will bring synergy.
Journey into Principalship: The Experiences of Beginning Principals of Independent Schools – Stephen Bagi
So, you are a new Principal, called by God to be the leader of a Christian Community. So many questions. Will I survive? Can I do it? What if I make a terrible mistake? Will I have time for me? The questions go on, in this presentation, current research data is examined and disseminated for the participants. Meet other new Principals and learn with and from each other.
Other
School Audits – TEC by Application
Policy Writing – TEC by Application
Board Governance Support – TEC by Application
Please contact us by email
Dr EJ (Ted) Boyce, Executive Principal, Pacific Hills Christian Education
BA (Hons), PhD(Alberta), MACE, MACEL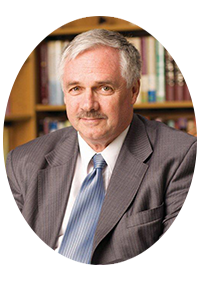 Dr Ted Boyce is the Principal of Pacific Hills Christian School and New Hope School. He is Executive Principal of Pacific Coast Christian School, Pacific Hope School and Pacific Valley Christian School.
Ted Boyce is also President of Morling Education. With education qualifications from the University of Sydney, BA, MEd; and the University of Alberta, Canada, PhD; he has gone on to teach at a number of universities both in Australia and overseas. He was also involved with Regent College, Vancouver, as a Visiting Scholar where he assisted in a review of the College as a Christian Education Institution.
Dr Boyce has a passion for Christian education and has travelled widely in promoting and teaching in Christian education on every continent and also in the islands of the Pacific Ocean. His emphasis is always on allowing God's truth from the Bible to be the informer of how we view all of life and it is his desire that Christian education should bring glory to God first and foremost, and through that, bring rich blessing to those who are served by Christian education, and to those who are in Christian education.

Brian Cox – Consultant in Education and Leadership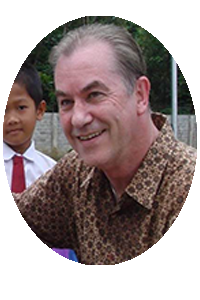 Brian is married to Maureen and has four adult children and five young grandchildren. He has been an educator for over 40 years and has worked on three continents. He has held Principals' positions for more than 30 years and exercised a role as Regional Director for Christian Schools across three states of Australia. This involved providing support, advocacy and advice to new and existing schools, as well as professional development to Boards and school leaders
More recently he spent ten years as the Head of Sekolah Pelita Harapan located in Jakarta, Indonesia and was also the coordinator of the expanding Pelita Harapan system. This Biblical Christian Education system now has more than 35 schools and 3 University Campuses. Ten years ago a teacher education facility was established that now graduates 250 highly qualified indigenous Christian Educators every year.
He finished his full-time responsibilities at the end of 2012 but continues to visit regularly supporting and encouraging a highly effective team who provide support and development for Principals, Leaders and Teachers.
Brian frequently presents seminars for Leaders and Governing Bodies as well as Conferences and Professional Development Programs for educators around the world; most recently in Canada and South East Asia.
He enjoys conference and seminar presentations not in order to tell people what he knows; but because there is so much that he still hasn't fully learned!
Mindful that parents are the prime educators of their children, Brian often runs sessions for church and parent groups emphasising the Lordship of Christ in Education.
In addition to teaching qualifications, Brian has post-graduate degrees in Biblical Studies and Educational Leadership. He is regularly involved in presenting undergraduate and post-graduate university courses covering areas of Philosophy, Ethics, Leadership, Pastoral Care and Education. He maintains an ongoing involvement on the editorial board of the Christian Teachers Journal and is a regular education writer for the Jakarta Post, the Jakarta Globe and Campus Asia.