---
Description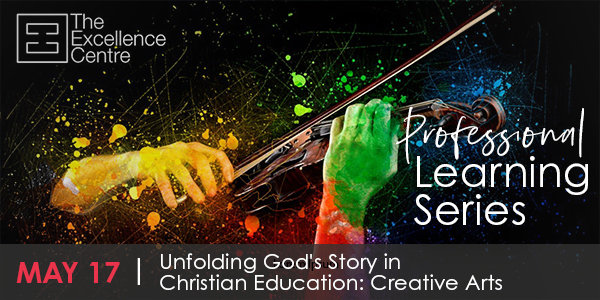 Join us to explore God's Story in Christian Education through Creative Arts, encouraging student creativity as an expression of their design
About this Event
Creativity is part of our intrinsic design. Students are unique image-bearers of Creator God and each one is called and gifted by God for creative tasks that give expression to the truth, goodness and beauty of God.
Christian teachers help their students to understand their creativity is an expression of God's imago dei, shaped into every human being. Creativity gives a visible expression of God's image in humanity. Learn how to teach our students to become artists, actors, sculptors and musicians that express the story of God through the creative arts.
Helen Blanch is the Executive Consultant in Christian Education with TEC. She is an educator at heart and her teaching experience has been in public education and in Christian Education since 1987. Helen has been a School Principal and leader in various capacities and is currently the New Hope International Education and Leadership Director. She serves on the Morling College Board and is a member of a school board. She has previously had eight years of experience in the registration and accreditation of NSW Christian schools.
Her calling is to equip Christian teachers to be effective teachers and leaders in the context of Christ-centred learning communities, both in Australia and developing countries. Helen is passionate about inspiring and equipping teachers to be deeply immersed in the Biblical story so they may embrace and practice a Gospel-shaped education that meaningfully engages with young people in their cultural context.
Register Here